About Us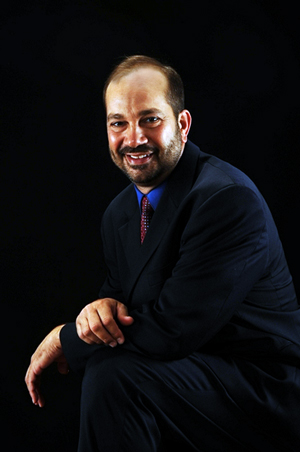 A mother commented about Jim Reiser: "It's like having Mr. Rogers teach your child to swim. Only a parent could teach with that much love." - Rose Wessinger, Parent
United States Swimming named Jim Reiser the "Water Safety Person of the Year " awarding him the 2008 Adolph Kiefer Award!
Parents voted The Swim Lessons Company the "Best Place to Learn to Swim" In Palmetto Parent Magazine! (2008)
American Swimming Coaches Association names Jim Reiser the "featured speaker" for its SwimAmerica Conference in January 2009 held in Napa, CA.
James L. Reiser III, brings a lifetime of experience in aquatics. A native of Johnstown , Pennsylvania , Jim is a third generation teacher and coach, following the footsteps of his father and grandfather who were also teachers and coaches.
Jim owns and operates The Swim Lessons Company, the premier swim school in the southeast. Most recently, Jim launched Swim Lessons University, an online video library for instructors and swim schools which features "Parent & Me 101." Jim has been studying and involved in learn-to-swim his whole life, and has made a life out of it. His methods are progressive and fundamentally sound, while he taking a child-centered, non-forceful, non-traumatic approach of teaching infants and preschool-age children to swim. Jim has also been earning great respect as an innovator in the field. Says Rob McKay about Jim Reiser, author and 2004 Virginia Hunt Newman Award Winner: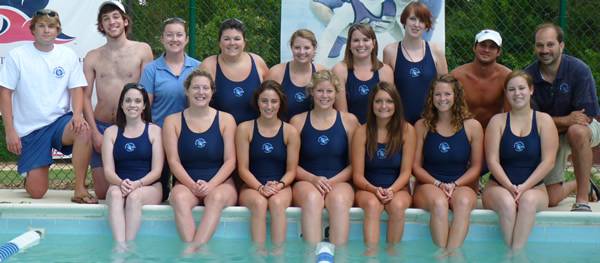 Our 2010 Staff
"It's refreshing to see teachers out there who truly care not only about the quality of their teaching, but more importantly prioritizing the happiness and well being of their students throughout the learning process. Your use of songs/games and positive reinforcement is most refreshing; as opposed to exploiting parents with guilt bearing fear tactics and imposing forceful back float or submersion methods on the children. Thanks for stepping up to the plate."
Jim began swimming in 1973 at the Meadowvale Elementary School in Johnstown, PA. One of his first teachers, Vi Najjar, who is still teaching today at the Johnstown YWCA, recently offered this testimonial for Jim's recent work:
"I'm honored to have had the opportunity to review your videos and books. I have watched each one of them and I am truly impressed. You have done a great job and I am proud of you. You are truly a swim professor!"
Jim started teaching as an assistant to his father, who was also a water safety instructor for over 30 years, when he was just 13 years old. He continued to teach thru college where he proposed to lease the university pool as a freshman. After much persistence, the program was approved his sophomore year. At the ripe age of 19, his first crack at being a sole proprietor would be a grand success. Jim would put himself thru college with his new business, teaching over 5000 children to swim along the way!
In 1993, Jim was awarded a graduate teaching assistantship at the University of South Carolina where he would teach all the university's aquatic courses for the Physical Education department for the next 12 years. As if graduate school and the assistantship wasn't enough to keep him busy, by August of 1994, he had founded The Swim Lessons Company and Northeast Columbia Swimming which later became Team Carolina when he merged NCS with former USC Head Varsity Coach Don Gibb's club who partnered Jim with Curt Klausner. He and his partner led their teams to "Back-to-Back" S.C. Long Course State Titles and won 3 consecutive state titles for the boys' team. Coach Reiser also produced 60 individual state champions, 10 state champion relays, and 20 National Top 16 swimmers and relays along the way. After Jim and Heather's had their first son Jeb, Jim gave up the coaching business to give his family more time and focus his efforts on The Swim Lessons Company.
While Jim he pursued his master's degree in Physical Education and Motor Learning, he applied every paper he wrote to developing one's swimming ability. He now has 7 locations averaging over 1000 swimmer a month, not to mention the local school district awarded him an unprecedented contract to teach every second grader in the district to swim, September thru May, adding another 1800 children per year benefiting from Jim's program. Most recently, Jim's been sought out to run Operation Teneisha, a learn-to-swim program in Columbia, SC in honor of the late Teneisha Smalls, a 10 year old girl who drown on Mother's Day, 2008.
In 1998, Steve Graves, then Executive Director of NSSA, came across Jim's thesis project, which was a video called "Teaching Swimming Effectively." He invited Jim to speak at the Orlando NSSA Conference in 1998, and Jim has been on the speaking circuit ever since, speaking at numerous conventions for NSSA, USSSA, ASCA, and WABC.
Jim latest videos even caught the eye of former Olympic Swimming Coach and now head coach at Auburn, Richard Quick, who endorsed Jim's methods. Earnest Maglischo, another legendary swim coach and world-renowned author of SWIMMING FASTEST, commented:
"Jim Reiser has produced some of the most interesting and innovative techniques I have ever witnessed. His methods will cause children to look forward to their swimming lessons rather than fear them, because his methods stress fun as well as skill mastery, they will signal a lifelong love affair with the water for young swimmers."
Jim's creation of Swim Lessons University clearly illustrates his dedication to excellence in learn to swim. From Parent & Me 101 to Breaststroke 301, he has compiled an unparalleled library of resources for other teachers and parents alike. Jim also DONATES all proceeds of his latest book and video, "The Safer Kids" Water Safety book and "Safer Kids 101" video to drowning prevention.
Says Johnny Johnson, President of the National Drowning Prevention Alliance:
"Jim Reiser has produced a wonderful collection of educational tools that parents and teachers alike may draw useful techniques and ideas for fun, effective and developmentally appropriate learning experiences in the water. Jim is a strong voice for the Safer 3 Drowning Prevention message and he is to be praised for his effort to bring the message not only to his swim school students but to school children and families in his region and now through this video
to the whole country".
Volunteer work -- Jim does that too. He is the water safety chair for his local SAFEKIDS organization thru Palmetto Health Hospital. According to Jim, "The most important thing I do is parent education. Jim has done that incredibly well. Jim and The Swim Lessons Company have been featured on every major TV channel in Columbia, SC and his book and videos have sold all over the world.
Most recently, Jim launched Swim Lessons University that provides instructional videos on how to teach swimming lessons for parents, swim schools, and swim instructors.
And check out Jim's teaching tips blog at The Swim Professor.
For more of Jim's great teaching in other sports, see The Soccer Lessons Company and The Basketball Lessons Company.